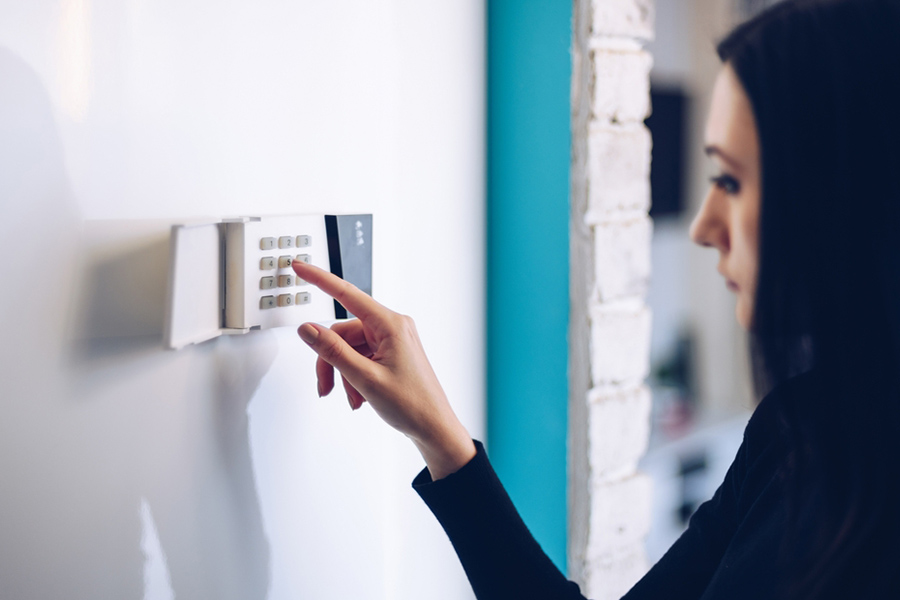 How To Reset Your Home Security System In Columbia
A nice benefit of getting your security system hooked up professionally is that you rarely need to worry about it. However, there will likely be times where you have to reset your alarms in Columbia. If you use the ADT Command panel, resetting normally requires just a few minor tap of a button after occurrences like battery changes, power outages, and false alarms.
Check Your Manual Before Resetting Your Alarm
One note of caution before you begin to reset your Columbia home security system, consult your instruction manual ahead of time. You don't want to compromise your property's defense as a result of touching something incorrectly. Also, the process could have changed if you moved from a number pad to a digital command hub. If there's ever a time when you're struggling to reset your system, don't be reluctant to reach out to your trusted security specialists.
Resetting Your Columbia Home Security System After A False Alarm
Generally, a false alarm takes place as a result of the accidental tripping of a sensor. You may engage the central hub or open your ADT smartphone app and tap the shield option and enter your unique passcode to switch off the system for these instances. You might be contacted by your security monitoring team, but just let them know it was a false alarm.
How To Reset Your Alarm After A Power Outage In Columbia
When you lose power due to high winds or other factors, you may start hearing a beeping sound from your alarm's central interface. This lets you know that your home's defense is running off the secondary power source. To reset your equipment and silence the constant chirping, you need to deactivate and reactivate your system.
Keep in mind, if you lose power for a longer period of time, you might need a total reset of your home's security. Pay careful attention to the instructions in the manual -- normally by submitting your code and pressing the designated button two times -- and you should be running fine. You may continue to notice the auxiliary power beeping, as it's possible it won't stop until the battery charges entirely. Call your home security agent if you are still having issues with your ADT system 20 hours after your power is back on.
Reset Your Home Security System After Replacing A Battery
On occasion you must replace a battery powering one of your security devices. When this needs to be done, you should change your home's defense to "Test Mode" so you prevent setting off an alarm by accident. After the battery is replaced, move the alarm panel from "Test Mode" and revert back to your usual settings. If the command center fails to register the device or the battery light is still on, you could need a full reset of your security system.
Tips to Reset Your Columbia Security System When Adding Or Removing Someone
Removing or adding people can be done on your ADT Command hub and the ADT Control mobile app. You shouldn't have to perform a system reset after adding or removing a user or code. However, if you find yourself moving to a new home with an existing ADT system, you'll want to call your home security professional at (803) 380-6011 to set up a new service. The technician will visit your property to switch out components, set up other alarms or cameras (if needed), and perform a full reset.
An Easy-To-Use Security System Is The Right Choice
Resetting a home security system in Columbia will likely be frustrating if it doesn't have clear instructions and features. If the time has come to get your functional and powerful home security system, contact (803) 380-6011 or send in the form below. Our team is pleased to customize the right security system for your residence.
Communities Served Around Columbia By Secure24 Your Local ADT Authorized Dealer